Create Your Own Streetview
Create Your Own Streetview
It is now possible to build your own 'streetview' views.
Either using an Android device (photosphere capable) or digital SLR camera images.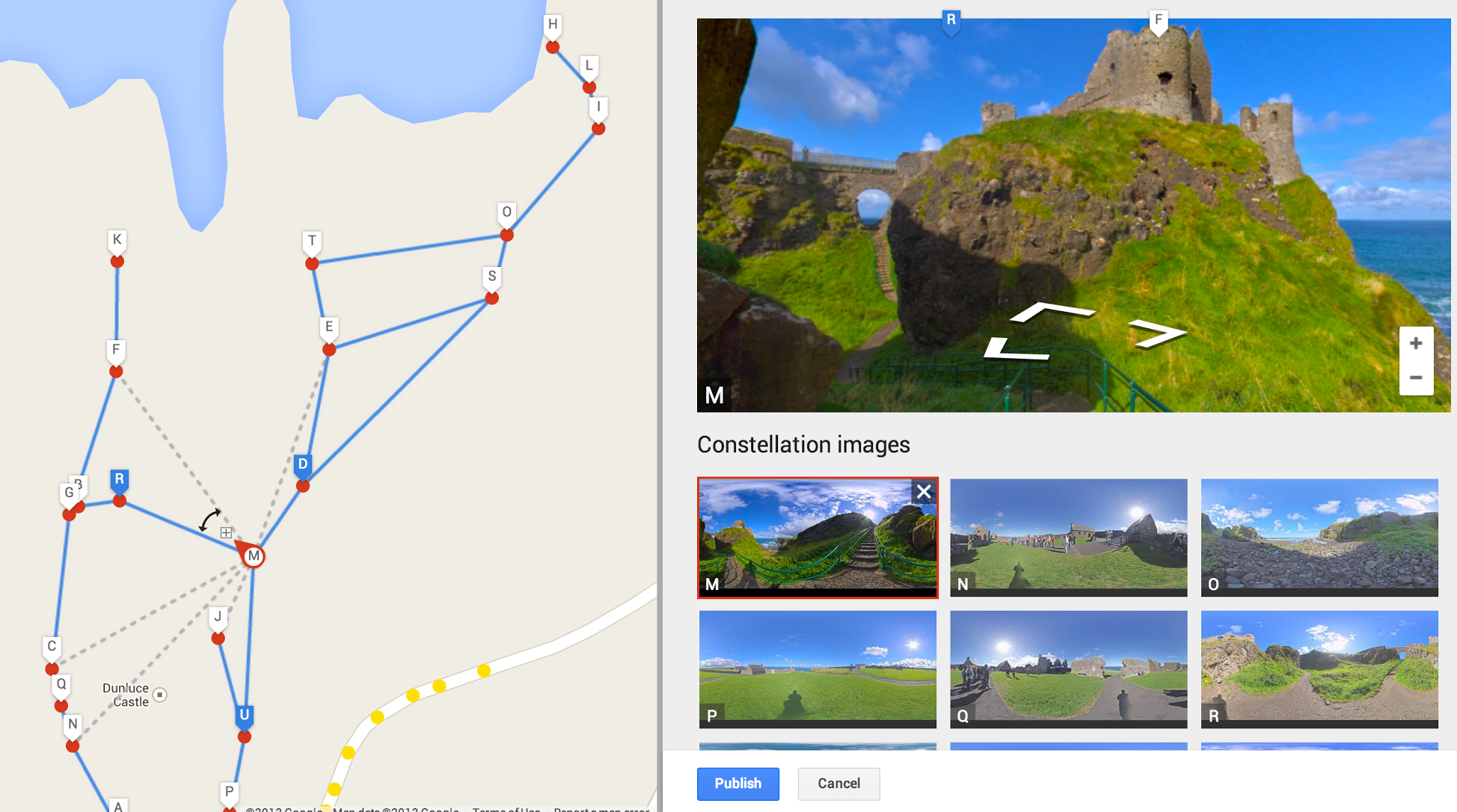 Connect photo spheres (constellations)
By connecting your

photo spheres

you can create even more immersive, 360° views called constellations. You can choose to add your "constellations" to Google Maps, so people can explore your favorite places on Maps. Keep your constellations private or share them with others on Google Maps or Views.
Step 1: Select photo spheres
Go to Views.

Open your profile page by clicking your photo in the top right.

Your images appear in the right panel and as dots on the map in the left panel. Click Select images.

Manually select the images you want to connect.

Click Connect images.
You'll see an updated map of the images you selected.
Your photo spheres are marked in blue, sequentially with letters.

Yellow dots are Street View panoramas.
https://support.google.com/maps/answer/3481809?p=photosphere_connect&rd=1
Source:
http://google-latlong.blogspot.ca/2013/12/create-your-own-street-view.html